About Our Chief Deputy Director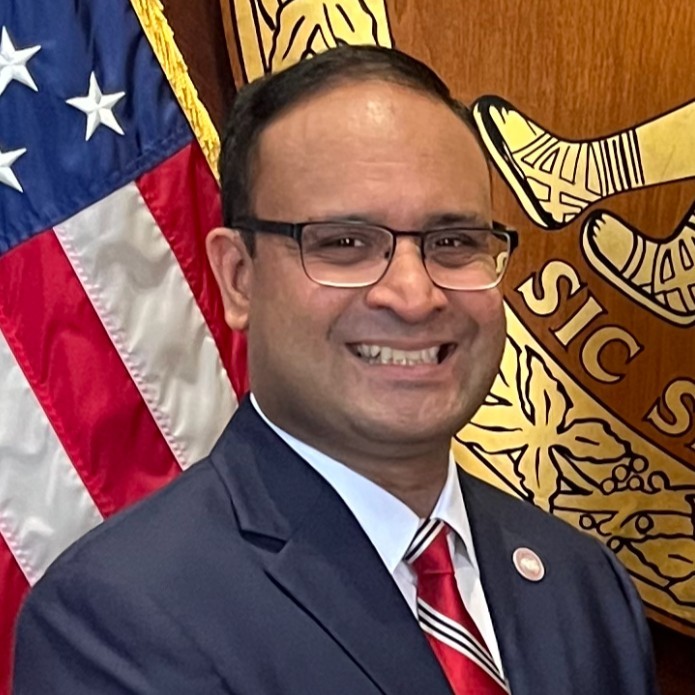 Appointed by Governor Glenn Youngkin, Chief Deputy Director Kishore S. Thota assists in leading Virginia's regulation, issuance, and enforcement of professional licenses, certificates, and registrations.
 
Under Thota's leadership, DPOR established the Office of Performance & Innovation (OPI), a one-of-a-kind organization focused on empowering the culture of the entire agency to operate, transform and innovate like never before. The OPI office serves as an internal consulting team focused on:
• Creating collaborative work environments to generate new ideas
• Providing Agile project management methodologies to drive new policies and practices
• Optimizing operations to deliver efficient and effective services
 
In addition, Thota is in charge of transforming DPOR's decades-old legacy systems into a fully digital enterprise that prioritizes customer needs and delivers best in class services to all Virginians. As Chief Diversity Officer, Thota is dedicated to advancing diversity, opportunity, and inclusion. DPOR is focused on fostering a diverse and inclusive environment where all feel valued and respected and have access to resources, services, and opportunities necessary to succeed.